Our work shows that if you want to manage equity market risk, it's important to understand that major corrections are linked to growth rate cycle downturns in the economy.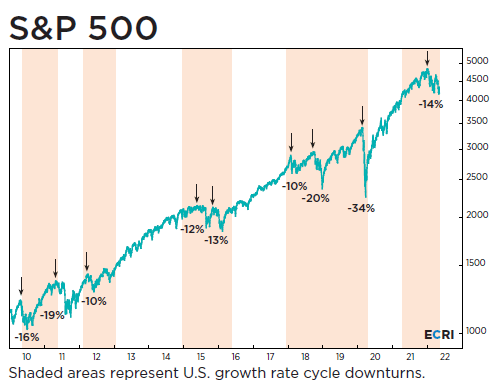 For more watch: Navigating U.S. Economic Growth: ECRI's Cyclical View
Review ECRI's current real-time track record.
For information on our professional services please contact us.

Follow @businesscycle on Twitter, LinkedIn and YouTube.